Guide To Understanding The Different Types Of Paper and Their Uses
While printing, there are several types of paper from which to select. The reputation of your product depends on the paper type you select to use. Therefore, it is important for you to understand all about the several types of paper to help you choose the right one. Many of us have used or even heard of MWC and IWC. MWC is short for medium-weight coated, while IWC is short for lightweight coated. Apart from this, you will also come across woodfree coated as well as woodfree uncoated paper. These papers are utilized in printing direct mail, brochures, inserts, newspaper supplements, catalog printing, and magazine printing.
If you are specifically looking for wood-free paper, you will find many credible woodfree paper manufacturers across the UAE. Now, let's learn a little more about the diverse types of paper and their uses.
Which Paper Is Suitable For Magazine And Brochure Printing?
This short guide will help you understand the important characteristics of choosing the right paper for the right purpose.
MWC
Medium-weight coated paper is constructed from all that is mechanical, and the paper is double coated. This coating gives the surface of the paper a smooth and consistent feeling, making an excellent 4 heat-set offset print. It is available in various finishes that include matt, silk, and glass, with a weight that is more than 80 GSM. MWC is utilized by high-quality products that include direct mail and high-end and newsstand magazines. Usually, the brightness of the paper is rated on a 1–100 scale. Therefore, a paper that has an 80 rating will reflect more light in comparison to a paper that is rated below 80.
LWC
Lightweight coated paper is constructed from a pulp that is achieved by a mechanical process. The process includes grinding up wood chips instead of separating the fibers of the world through chemicals. The paper is single-coated with a weight of 36 to 70 GSM and standard brightness. If you require increased whiteness and gloss, you will have to utilize a stock of 90 GSM. This will offer increased brightness and vibrant color printing. The paper is usually utilized for rotogravure and heat-set web offset printing of catalogs, brochures, and magazines. If you require greater open city and brightness, you may want to consider hi-brite, a grade that is a hybrid.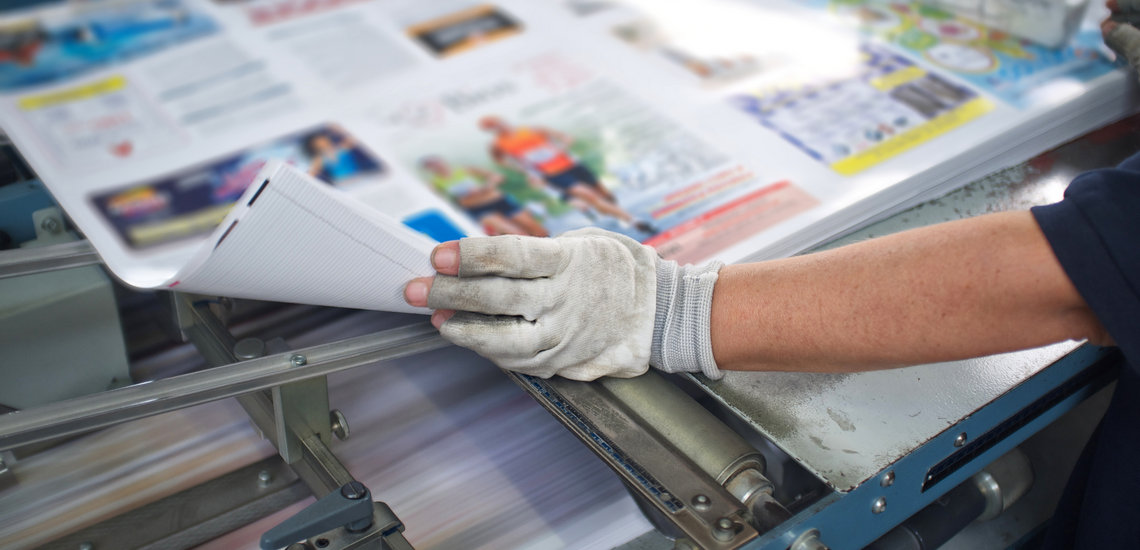 Brochure Printing
This printing involves wood-free paper. This paper is fine and constructed from a pulp that is chemical, unlike MWC and IWC, which utilize mechanical pulp. Chemical pulp utilizes a process that includes sulfate to cook fibers from around the world. This removes wood's binding agent, known as lignin. This paper doesn't turn yellow after an extended period of time. You can also store it better as it lasts for a longer period of time, and it looks brighter. It is also available in different finishes that include gloss, silk, and matt. It also has 3 coatings.
Since the paper is fine, it is utilized for covers of high quality for catalogs, brochures, and magazines. Fine uncoated papers are also utilized for office supplies, maps, books, and advertising materials.
If you're looking at purchasing printing paper, then you will come across plenty of credible printer paper suppliers across the UAE. Select the right paper for your project!