Thermal Paper Jumbo Rolls: The Complete Buying Guide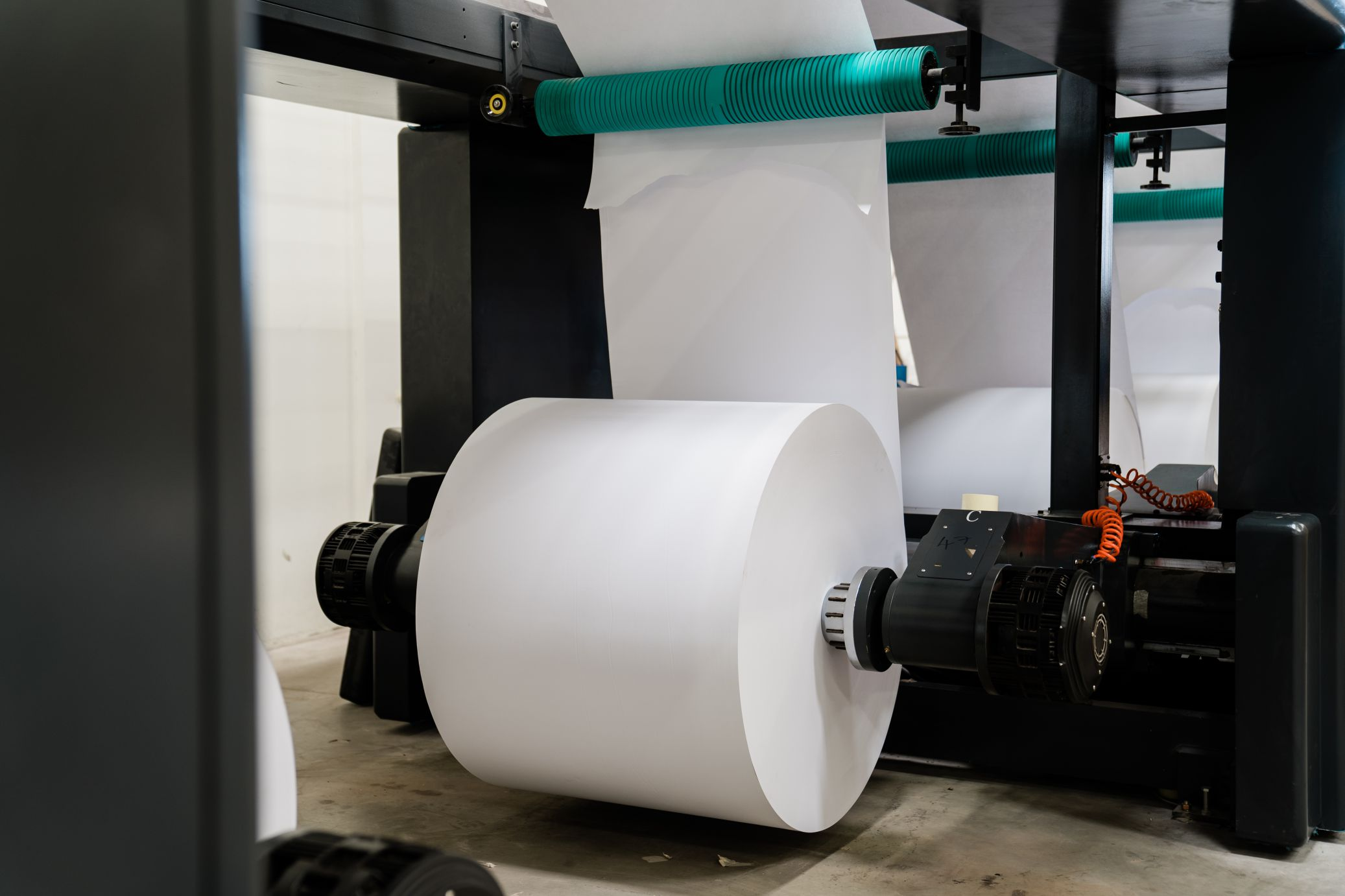 If you run a company, you probably provide receipts to customers every day. Issuing top-quality and durable receipts is important for both your customers as well as your business. They make it easy to monitor business transactions and come in handy during audits.
Many modern store receipts, including debit, credit, ATM , and parking meters use thermal rolls for the task. Here's a brief guide by experienced experts at our paper manufacturing company in the UAE to help you learn everything you need to know about thermal paper rolls.
What is Thermal Paper?
The specific type of paper changes color when exposed to higher levels of heat produced by thermal print-heads. Thermal printers use thermal rolls for automated cash registers, ATM terminals, and other machines. Although all have the same properties, you need to partner with a reliable paper company near you to get quality thermal paper rolls at competent prices.
How Does Thermal Paper Work?
This type of paper is basically the recording media that thermal printers print on. Thermal printers use heat to print images as the print head touches the thermal paper's surface. The images are transferred through thermal energy that changes the color of the thermal paper coating to black. The thermal rolls are available in many sizes to accommodate smaller and larger printers alike.
The Difference Between Regular Paper and Thermal Rolls
Thermal papers vary significantly from standard options. They have additional features apart from properties found in regular receipts in terms of moisture, thickness, and grammage. Static density, image stability, and dynamic sensitivity are some key attributes that differentiate thermal rolls from regular papers. Here are a few tips to buy the right thermal paper rolls.
Size and GSM
Thermal rolls are sized according to length x width X core. Talk to a specialist at our paper company to learn the right sizes for the jumbo thermal roll's length and width. Grams per square meter (GSM) is another important metric that measures paper density.
A higher GSM generally means a longer lifespan and better quality. Papers with higher GSM ratings are less likely to crumble or tear compared to thinner ones with a lower GSM rating. Papers with higher GSM are ideal for applications that require durability.
Quality
The quality of thermal rolls is critical when it comes to ensuring customers have a positive experience. It directly impacts how well the images print on receipts and how smoothly the roll feeds through the printer, along with the archivability—the length of time it lasts before fading.
If jumbo or small-sized thermal paper roles are used in your company, order the right size that will fit the slitting machine and produce high-quality receipts. request a quote for our jumbo rolls, or give us a call to discuss the types of paper that will suit your needs.
We're experts in folio paper, carbonless paper, thermal rolls, 80 and 100-GSM wood-free paper, art papers, A4 copy papers, duplex boards, and bulk commodity paper supplies, and we will be happy to assist you.
You can also buy duplex boards online from our paper manufacturing company in Dubai. Whether you want uncoated or coated options, you can find find wide varieties with distinct features here at Dhara Paper.
Tags:
Carbonless Paper
,
Craft Bag
,
Credit Card Machine Roll
,
Ncr Paper
,
paper factory in the UAE
,
paper manufacturers UAE