Types and Uses of Tissue Paper: A Quick Guide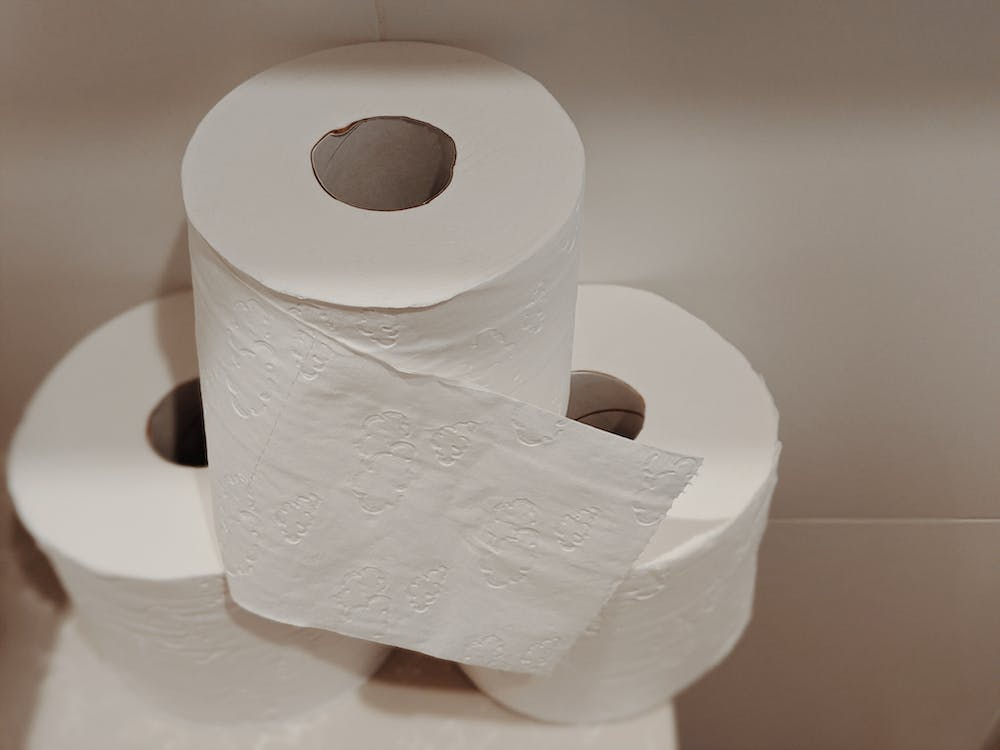 Tissue paper refers to the lightweight crepe paper sheet used in the toilet, bathroom, dining room, kitchen, workplace, and many other walks of life where a tissue paper roll can be very handy. Tissue jumbo rolls can be made from a variety of materials like corn starch, paper pulp, virgin cellulose, and bamboo pulp, among others.
No doubt, lightweight paper is available in many styles, colors, shapes, types, and brands to clean everything you can think of. At Dhara Paper, you can get them in different sizes, embossed or simple, with no scent or scent, and white or colored, so you can choose according to your preferences.
The increasing tissue paper demand caused by improved standards of living and people becoming more careful about hygiene has urged many to launch their own brands for multipurpose usage.
Whether you need soft, absorbent, recyclable, and tear-free tissues for starting a business or to meet demands at your manufacturing and packaging facility, we can help you streamline top-quality tissue jumbo rolls that can be used in every field of daily life.
Consult us for assistance in choosing the best material of tissue paper that's biodegradable, hypoallergenic, and safe for the skin. You need to consider many factors before you place an order with our paper manufacturing company in the UAE.
Factors for Choosing the Best Paper for Your Tissue Jumbo Rolls
#1- Material
Tissue papers are usually made from chemical, wood-free, mechanical, and wood-containing pulp or recovered papers. The virgin fiber gives it a gentle and smooth feel. Virgin fiber refers to materials that haven't been used before to make paper or pulp. The material needs to be chipped, then pulped, before it's turned into tissue.
Recycled ones are made from recycled materials such as newspapers and are cheaper than those made from virgin fiber. They're widely used by caterers and cleaners.
Most facial and toilet tissue papers are made from chemical-free bamboo pulp because they don't cause skin rash or irritation. And it's a sustainable option because bamboo trees regrow quickly.
#2- Ply
Tissue papers range from one to four-ply. The strength and durability of tissue papers increase as the number of ply increases. The ultra-thick ones with more layers are the most durable. However, each layer of ply must be thick with enhanced absorption quality.
#3- ECF & OBA-Free
Element chlorine or optical brightening agent isn't good for skin, health, and the environment. Tissues with irritating dyes, fragrances, elemental chlorine, optical brightening agents, or other hazardous chemicals are dangerous and must be avoided at all costs. Hypoallergenic options are also available for people sensitive to pungent fragrances or dyes.
The tissue jumbo rolls available at Dhara Paper are eco-friendly and safe for skin and health. They're soft, biodegradable, durable, and priced competently, so you won't have to compromise on quality to save costs.
Our paper company in Dubai also offers a wide variety of top-quality thermal rolls, folio paper, food board paper, paper bags, carbonless paper, art papers, wood-free paper, duplex boards, A4 copy papers, and other bulk commodity paper supplies at competitive prices.
You can order paper products in many finishes, including silk, gloss, matte, and uncoated. Call us for more information!
Tags:
A4 paper distributor
,
A4 Paper manufacturers in UAE
,
Best Paper Company In Dubai
,
Carbonless Paper
,
paper manufacturers UAE
,
thermal rolls uae