How to Pick the Best Paper for Your Brochure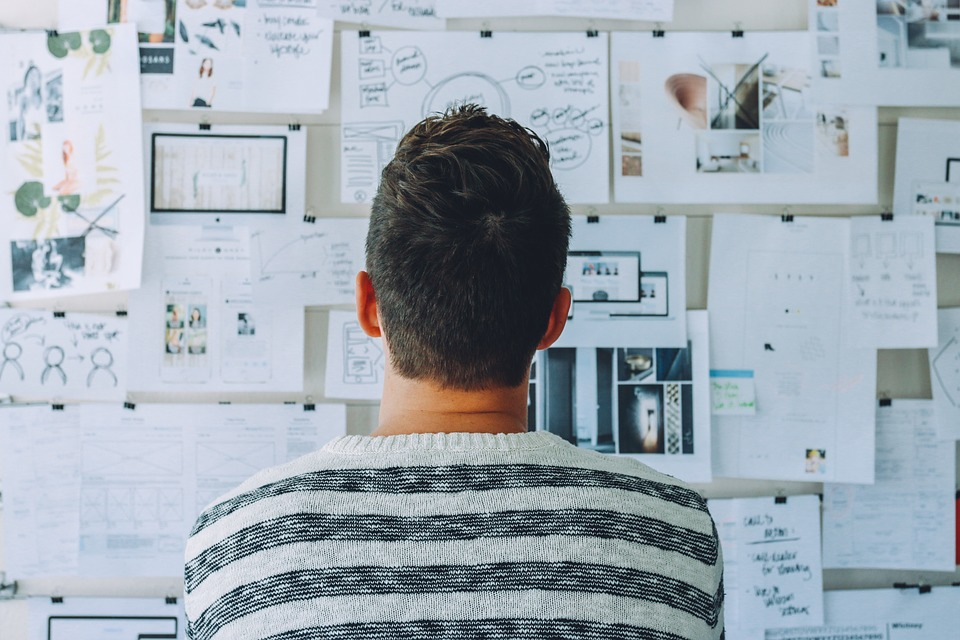 When creating an advertising campaign, you must consider the brand image, target market, and the mediums that will best suit your marketing goals. You'll have to keep all these things in mind for print campaigns and a factor unique to print: paper.
Which paper to choose is one of the most common queries from clients getting ready to add brochures to their marketing campaign. It's a fair question because picking a suitable paper can be confusing.
After all, the brochure acts like a silent salesperson, a tangible tool to inform potential clients, build connections on different digital marketing platforms, and ultimately leave an incredibly important first impression.
While many think of paper selection as the last step in the design cycle, it really should be one of the first. This is because it impacts production, costs, and other design decisions.
Fortunately, experts at Dhara Paper have ample experience helping businesses get excellent results. Follow this guide to learn the best practices for picking out the best paper for your brochure.
#1- Select the Right Paper Density
The thickness of the paper is known as paper density. It's measured in grams per square meter (GSM). The weight of the paper is typically determined by the total weight of nearly 500 sheets of any paper size in its uncut form. Paper is available in many densities, ranging from 35 GSM right up to 400 GSM.
A higher GSM means thicker paper, which gives a more professional look to campaigns. A 200 to 400 GSM paper is often used for certificates, brochures, postcards, greeting cards, and brochures.
However, sometimes in certain instances, the thickness of specialty papers may differ from what the GSM implies. If you'd like a better idea of the feel and look of the paper for your printing projects, request paper samples right away!
#2- Choose Between Matte or Gloss
Matte and glossy finishes offer exceptional results, but you must choose the one that best suits your brand and campaign goals. The glossy paper enhances color with an incredible shine. It reflects the higher quality and makes artwork and photographs appear prestigious. That's because it doesn't let the ink be absorbed into the fibers of the paper.
When the ink stays on top, it provides depth to the photos. Glossy paper is a superb choice if your brochure has illustrations and photos. But if you're planning to add lots of text to the brochure, the glare produced by glossy paper might make it harder to read, so it may not be the best decision.
In contrast, matte paper's muted surface refracts light, which reduces glare. The soft yet textured feel offers a sleek look. Therefore, it's the more popular choice for brochures with a mix of text and images. The absence of glare makes it easy to navigate the text, and there's still sufficient shine to make photos look stunning!
#3- To Coat or Not to Coat
Coated paper is better if you want a finish with enhanced colors. The paper is more resistant to dirt, water, and everyday wear and tear. If you want to add a luxurious touch to the marketing material, a glossy-coated paper might be a better choice. But uncoated paper, although not as durable, is more suited for items that might need to be written on.
#4- Think Outside the Box
In the chaotic world of marketing, you can stand out from the crowd by making unique choices for your brochure. Consider using colored paper and ask the printing company to print with white or a unique-colored ink that's readable but also classy.
Another option is to select silk or pearlescent coating that comes in various shades. Special coating and texture can make any design sparkle while enhancing the tactile experience you want your brochures to bring to the table.
Since endless options are available for brochures, making the right choice will add another dimension to your design. Talk to specialists at our paper company in the UAE to discuss your goals, objectives, and potential content. They can guide you to the best paper that'll give you just the look and feel you desire.
We have various affordable options that offer satisfactory results under different printing conditions. Our high-quality paper meets every functional and aesthetic requirement.
Whether you want to buy a duplex board online or you're looking for paper manufacturing companies that provide top-notch folio paper, wood-free paper, art papers, or A4 copy papers, we've got your back.
Connect with professionals at our paper factory in Dubai to get eco-friendly, cost-effective, and customized papers of premium quality without any hassle.
Tags:
paper factory in the UAE
,
paper manufacturers UAE